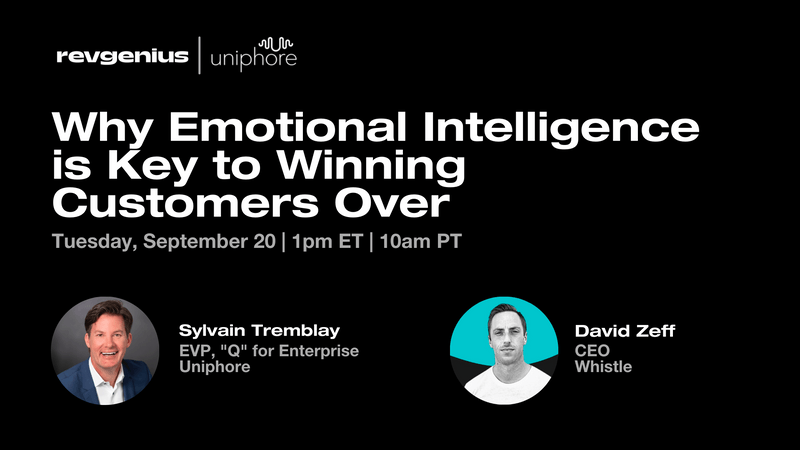 On Demand
Why Emotional Intelligence is Key to Winning Customers Over
Replay Available On Demand
Hosted by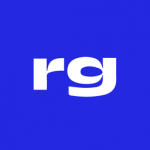 Virtual event
Goldcast
Link available for attendees
About
This month, we're welcoming Sylvain Tremblay, EVP of Video AI at Uniphore to host a discussion about the missing element in enterprise sales — Emotional Intelligence (EQ).
David Zeff, CEO of Whistle, will join Sylvain as they unpack why sales reps with high emotional intelligence produce twice the revenue of those with average or below average scores.
Thankfully, EQ can be improved and changed through continuous growth and learning, which presents a critical business opportunity for today's hybrid sales teams.
RSVP to participate in this discussion about the future of sales and how AI can help revenue teams deeply understand their customers.
Objectives:
🏛️ 4 pillars of emotional intelligence + how they relate to sales
⚠️ Current challenges facing hybrid sales teams + customers
🤝 How AI can help identify the "cues" that are critical to winning sales opportunities
Speakers
Sylvain Tremblay
To date, everything that I have done has been about time-to-value, improving productivity through simplification and accelerating growth by leveraging the latest advancement in go-to-market models and virtualization of resources. Now, I have the opportunity to build & lead a separate P&L, a "startup" within Uniphore, from the perspective of our future "customers". Developing an offer which promises to transform the future of conversations by giving enterprises the ability to identify, measure and quantify the impact of EQ on their business.
David Zeff
With over 10 years of selling technology to hundreds of SMB and Enterprise companies across multiple sectors, I have begun to wrap my head around the art of sales. I have built and scaled full cycle business units and as an individual contributor, I have signed large enterprise deals with over 250 brands such as Coca Cola, The UC System, Hearst, US Legal Support, Globo, CheckPoint, Demandbase, Sisense, Squire Patton Boggs and more. I take that knowledge into Whistle, a revenue generation agency that is tailored to help B2B companies acquire customers through best practice sales and marketing.