On Demand
When & How To Work With Tech Recruiters
Replay Available On Demand
Hosted by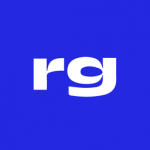 Virtual event
Airmeet
Link available for attendees
About
The job search is complicated enough already- why does it sometimes seem like recruiters are more of an obstacle to get past than a helping hand?
In this week's episode of RevJobs, we're diving into:
– When to work with a recruiter
– How to find a good one
– How to work with them to make your job search easier
– What to expect while job hunting
Have a question about your job search? We'll have a Live Q&A too!
Register now to reserve your spot! ➡️