On Demand
Transformational AI in Marketing. But Still Human.
Replay Available On Demand
Hosted by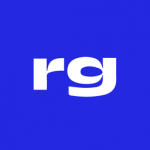 Virtual event
Hubilo
Link available for attendees
Scale marketing activity with AI and automation, but keep it authentic, genuine, and hyper-personalized. A tall order, huh?
We're bringing a Product Marketing Leader, an Account based Marketer, a Global RevOps Leader and a VP of Marketing to dive into how marketing teams can use AI to boost productivity and quality in content development and operations.
The stakes are high. Cost and time efficiencies, personalization at scale, and improved conversion rates are just some of the results marketers can improve significantly with the perfectly nuanced marketing automation and AI integration strategy.
Join our interactive webinar and dive into:
1. How marketers can use AI to humanize buyer and customer engagement
2.  Best practices for marketing automation orchestration and implementation
3. Developing, setting, and optimizing goals
Speakers
Kathleen Abdeen
Kathleen is currently the Director of Product and Field Marketing at Hubilo. In this role, KT aligns sales, product, and marketing to deliver measurable results through buyer engagement, impactful ABM campaigns, and data-driven solutions.
Kevin Jong
Kevin Jong is an account based marketer at Snowflake for the manufacturing vertical. Having been featured on podcasts like "B2B Growth," he has been known to be a marketing technologist, constantly discovering new ways to continue to innovate and create more efficiency, influencing the impact between sales and marketing.
Mollie Bodensteiner
Experienced operations professional with a demonstrated history of leveraging data to produce results. Passionate about utilizing technology to drive performance and innovation. Well-versed in both B2B and B2C strategy and execution.
Nadia Milani
Nadia is VP of Marketing at Proposify, helping thousands of businesses remove the bottleneck of proposals and get more visibility into the close. She has accelerated growth strategies for B2B companies in the e-commerce, IT, and SaaS industries. In 2020, Nadia was added to Adobe's Fearless 50 list, being recognized as one of the top 50 marketers. She has also been a featured speaker at the Global Women's Tech Conference, Email Evolution Summit, and more.