On Demand
The ROI of Process Automation: Identifying High-Value Opportunities, Powered by airSlate
Replay Available On Demand
Hosted by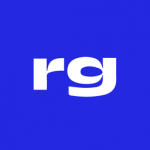 Virtual event
Airmeet
Link available for attendees
Process and document automation can be a daunting task. So where do you even begin? Join industry expert Harry Rhatigan, a former analyst at Forrester, as he shares his knowledge in business process automation. Whether you are just starting or looking to enhance your existing automation efforts, this session will provide valuable insights into the key questions and tools to consider.
Key Takeaways:
1. Understanding Process Automation: Discover which processes are perfect for automation, enabling you to streamline operations and improve efficiency.
2. Short-Term vs. Long-Term Value: Gain clarity on which processes offer immediate benefits and which have long-term strategic value, helping you prioritize your automation initiatives.
3. Tools: Get an overview of the tools available for different processes, allowing you to make informed decisions based on your specific automation requirements.
Speakers
Priyanka Sahay
Priyanka is a seasoned product marketing leader with over 15 years experience in driving product success. With a deep understanding of customer needs and markets, Priyanka has a proven track record of developing and executing go-to-market strategies that drive growth and customer success. Throughout Priyanka's career, she has worked with leading companies such as LinkedIn, Rackspace, Dell, helping launch and scale innovative products. As a VP of Product Marketing at airSlate, she is passionate about empowering customers to achieve more by automating repetitive manual tasks.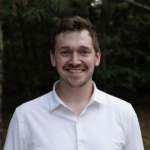 Harry Rhatigan
Harry Rhatigan is Solution Architect with 10 years experience ranging from Enterprise IT, to delivering low-code solutions to Fortune 500 companies. Harry is passionate about how processes can be augmented with technology, while delivering a better experience to customers and employees alike. Harry's role at airSlate centers around understanding our customer's needs and how document workflow automation can help them achieve results.