On Demand
The Four D's for Effective Sales Forecasting | Powered by Discern
Replay Available On Demand
Hosted by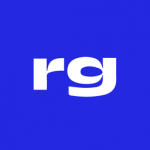 Virtual event
Airmeet
Link available for attendees
About
With financial market uncertainties, revenue leaders are wondering how much new revenue they'll be able to bring in this quarter, let alone this year. The pressure is on. You need accurate forecasting.
No worries! Our friends at Discern have teamed up with the experts at Covisio to share exclusive Q1 2023 sales performance benchmarks, and the challenges and common mistakes inhibiting an accurate forecast.
Key takeaways:
<> Understand how your Q1 Sales performance stacks up against industry peers.
<> Find what may have prevented you from achieving an accurate bookings forecast in the past.
<> Four actionable tips to achieving an effective (and accurate) bookings forecast in Q2 and beyond.
Speakers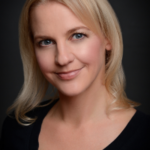 Dawn Poulos
Founder, Covisio. SaaS marketing executive, with sales DNA, who specializes in building high-velocity, data-driven marketing teams for early stage or growth companies. I am a Harvard MBA with 15+ years of experience in a broad range of marketing disciplines ranging from branding and content marketing, to customer lifecycle marketing, to demand generation and marketing analytics. Whether it's through events that regularly draw 1,000+ registrants; recruiting customer advocates from top-tier companies to drive new business; presenting to technology company Boards and industry analysts; or writing thought leadership content that engages decision makers and gets widely shared, I continuously create exceptional marketing outcomes.
Helen Lin
Founder and CEO, Discern. SaaS founder and product development leader, with a passion for building transformational analytics solutions. A Harvard MBA with extensive experience working in financial services, data, and software (Goldman Sachs, IHSMarkit, Boston Consulting Group), Helen has spent decades tackling some of the most complex data analytics challenges. Whether it's developing solutions for revenue forecast or applying machine learning to analyze a customer's upsell potential, Helen strives to apply the latest technology innovations to address the industry's most pressing challenges.