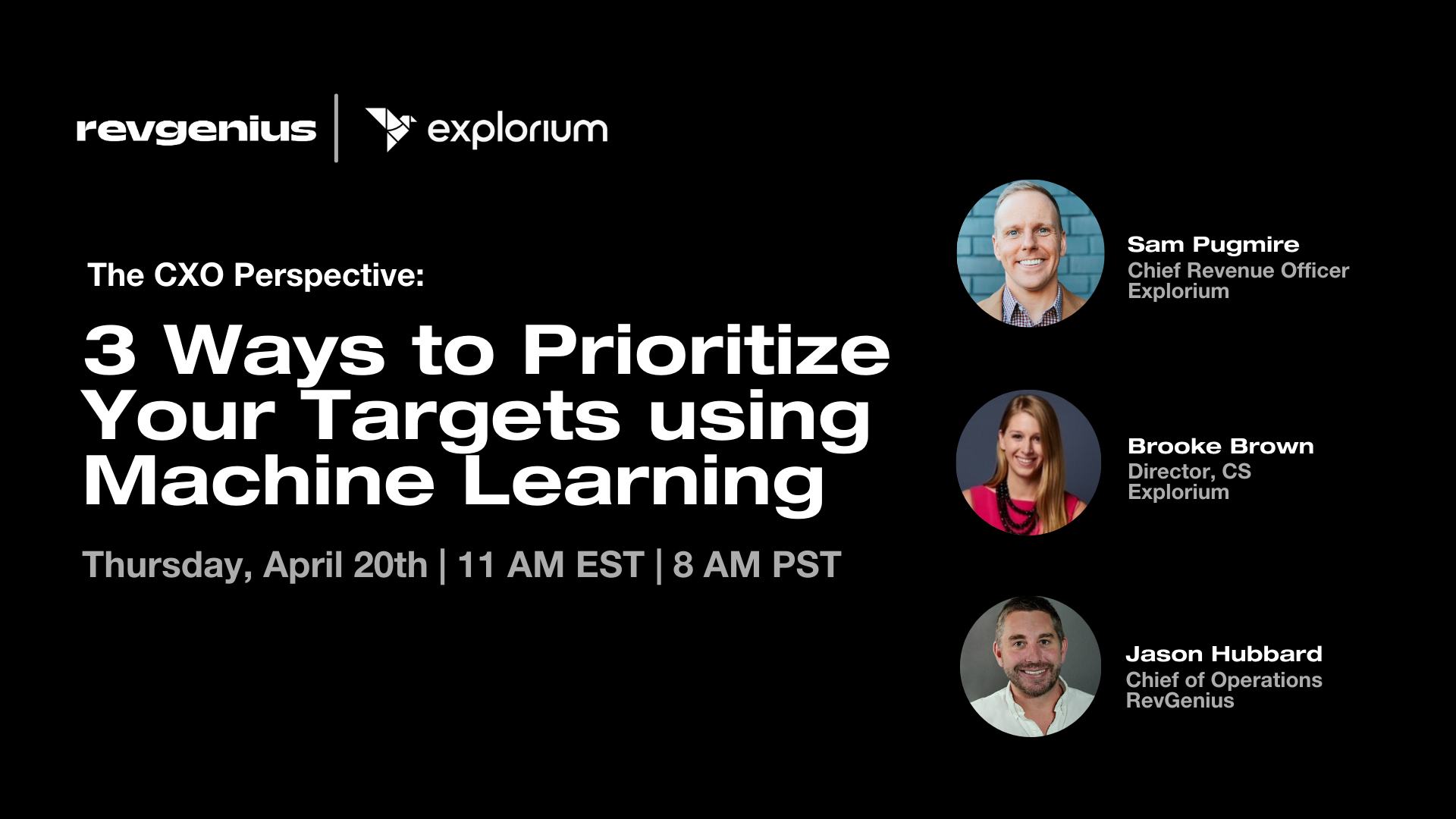 On Demand
The CXO Perspective: 3 Ways to Prioritize Your Targets Using Machine Learning
Replay Available On Demand
Hosted by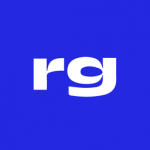 Virtual event
Airmeet
Link available for attendees
Predictive models based on the right data are the tools you need to use in order to drive efficient growth. 
AI/ML capabilities continue to spread across B2B marketing, sales, and customer success organizations. Using them, GTM organizations can swiftly decide whether to continue with a potential customer, improve their business prioritization, and enable the sales team to focus on the right target businesses with fact-based lead scores.
Hear the CxO vision and perspective on what it takes to streamline systems and tools between Sales, Marketing, and Customer Platforms for accurate Predictive Analytics, focusing on 3 specific use cases:
-Sales: Identify all relevant businesses in the TAM and prioritize them with fact-based lead scores that power data-driven GTM strategies.
-RevOps: Empower the entire GTM organization with an improved understanding of how well the account fits within your ICP, sing data-and ML-based scores, and unique data points populated to your CRM system.
-Marketing: Gain real-time understanding of the importance of every incoming lead, through an automated, scalable, full data-driven process that allows you to rapidly and accurately prioritize, segment, route, and retarget marketing leads.
Speakers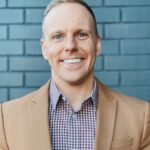 Sam Pugmire
Chief Revenue Officer, Explorium - Experienced sales leader, with proven track record of scaling up sales into new markets, geographies and segments. Accomplished in scaling growth-stage companies through the development of processes, people, and programs (systems).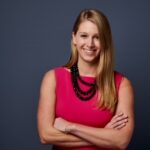 Brooke Brown
Director, Customer Success at Explorium - Experienced leader with a demonstrated history of working in a fast paced software start up. Skilled in building strategic partnerships, growing and expanding client accounts and leading strong teams to execute machine learning and analytics roadmaps. Strong customer centric leader with a Master of Business Administration (MBA) from University of Phoenix.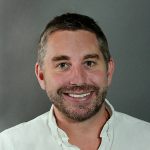 Jason Hubbard
Chief Operations Officer, RevGenius - He practically grew up in startups, with two serial entrepreneurs as parents. Besides leading RevGenius operations, he also hosts our weekly live show, Outbound 2.0, exploring the future of outbound sales and marketing.