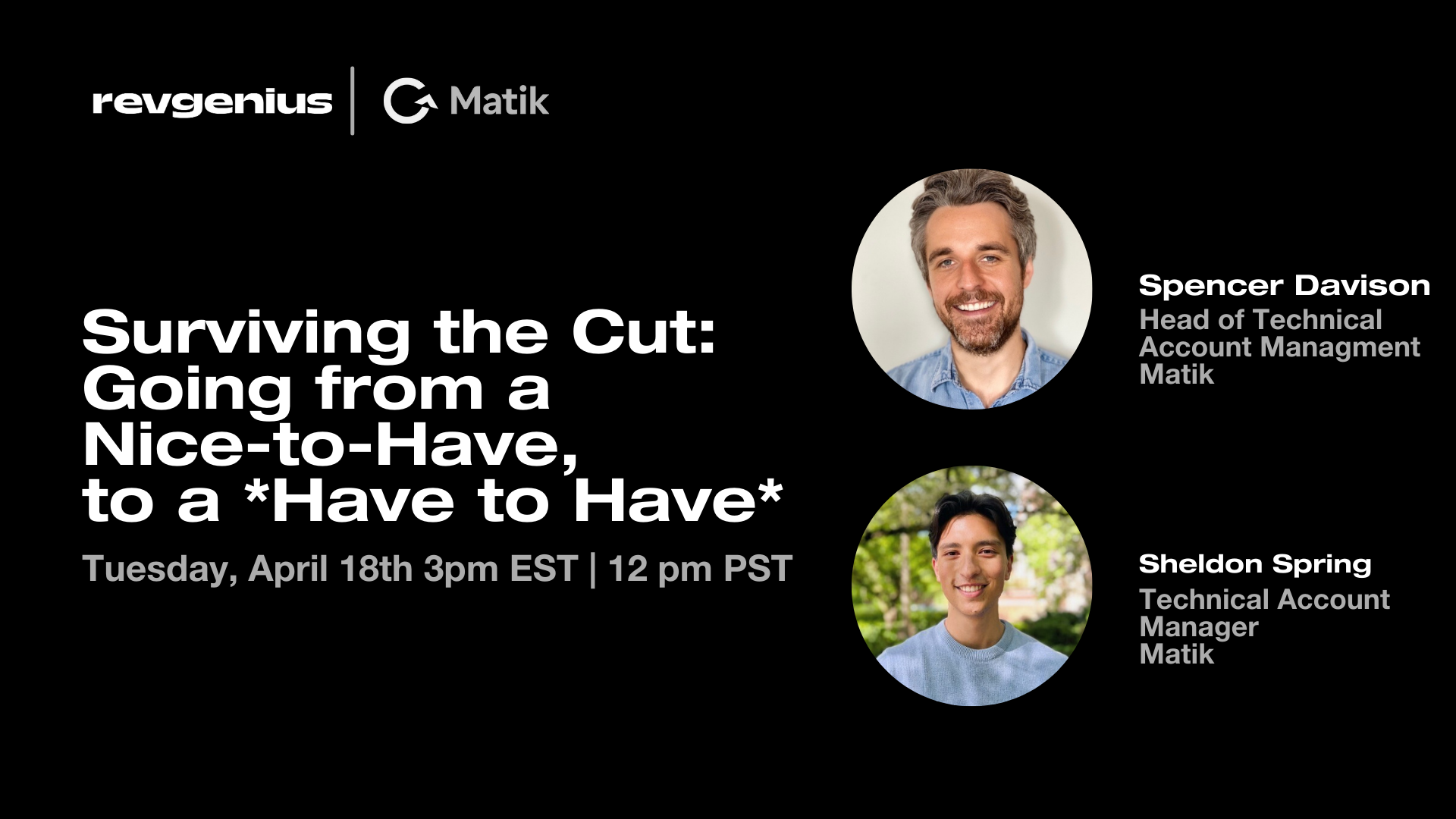 On Demand
Surviving the Cut: Going from Nice-to-Have, to a *Have to Have*| Powered by Matik
Replay Available On Demand
Hosted by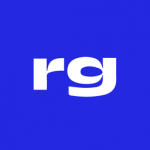 Virtual event
Airmeet
Link available for attendees
About
In an economic downturn or recession, customer retention is what keeps your business' motor running.At the same time, it's also when it's the hardest to keep a customer as they look to cut costs, especially in their tech stack.
So, how do you make sure you don't get the cut? By proving to your customers that your product is essential to their business and showcasing the value your product brings them. In this webinar, you'll learn how to:
1.Ground your ROI in what the customer really cares about
2.Develop an ROI calculation & get the data to fuel it
3.Communicate ROI in a way that resonates with customers
Speakers
Spencer Davidson
Spencer Davison is the Head of Technical Account Management at Matik. Prior to Matik, Spencer was part of LinkedIn's insights team. At LinkedIn, he helped develop tailored business cases and ROI reports for the sales & customer success teams, and saw first-hand how data-driven content increased engagement and penetration with customers.
Sheldon Spring
Sheldon Spring is a Technical Account Manager at Matik. Within his role, he supports and provides guidance to Matik customers at each stage of their deployment journey with our platform, whether that be assisting with template development during initial Implementation or brainstorming new use-cases for accounts in the Adoption stage. Prior to Matik, Sheldon worked at Box as an Implementation Consultant where he performed very similar work and helped to lead their Box API (Asian and Pacific Islander) Employee Resource Group.