On Demand
RevOps to the Rescue: Why Data is the Key to Growth in 2023
Replay Available On Demand
Hosted by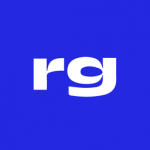 Virtual event
Airmeet
Link available for attendees
About
The tech industry is facing a difficult period: a looming recession, rampant layoffs, and mounting efforts to buckle down and find ways to be increasingly efficient.
What organizations are starting to realize more is that data – especially the mountains of data they collect on their customers – is the key to their growth.
Syncari surveyed over 290 executives and operations professionals, many of whom are in the RevGenius Community, and found one key trend— 2 in 3 organizations that have invested in RevOps are more confident in the data they use on a regular basis than organizations without such a team.
We'll share why and discuss the rest of our findings and hot takes in this candid conversation about the state of customer data.
You'll walk away knowing:
– Why customer data is disparate and disconnected in your organization
– How RevOps departments inspire more [data] confidence
– What your teams can do TODAY to improve the health of customer data
‍
Register now! ➡️
Speakers
Dana Therrien
Globally-recognized sales and revenue operations leader advising Sales and Revenue executives on Sales Performance Management (SPM). Areas of Expertise Include: Sales Strategy and Planning | Revenue and Sales Operations | Territory Design and Optimization | Sales Compensation Design and Strategy | Revenue Engine Tech Stack Optimization | AI Enablement Forecasting | Sales Process | Data Science | Artificial Intelligence
Mollie Bodensteiner
Experienced operations professional with a demonstrated history of leveraging data to produce results. Passionate about utilizing technology to drive performance and innovation. Well-versed in both B2B and B2C strategy and execution.