On Demand
Revolutionizing Revenue: 5 Strategies for Selling Smarter
Replay Available On Demand
Hosted by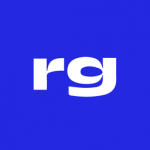 Virtual event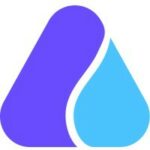 Airmeet
Link available for attendees
If you want to be the decision maker and better analyze, plan, and execute revenue-generating strategies in a complex business environment – then this session is for you!
We'll demonstrate how the right processes and tools can be leveraged to enhance accuracy and efficiency in sales operations. Participants will get actionable tips and strategies, empowering them to stay ahead in the competitive world of revenue management.
Key takeaways:
Get a clear understanding of the current complexities and challenges in revenue management, and learn how to navigate them effectively.
Leverage the right tech for growth – discover how to utilize advanced tools like DealHub to streamline sales processes, enhance accuracy, and drive efficiency in your revenue management practices.
Enhance decision-making skills: Develop critical thinking to better analyze, plan, and execute revenue-generating strategies in a complex business environment.
Speakers
Mark Lerner
As the Director of Growth Marketing at DealHub, I lead the marketing strategy and execution for a no-code platform that offers the most complete and connected revenue workflow for sales organizations. I have over 10 years of experience in building marketing organizations from the ground up, with a focus on B2B marketing, CPQ, CLM, and DealRoom solutions. My superpower is that I can wear all the hats. I don't rely on writing a strategy and having others execute; I roll up my sleeves and do the work. And I have the receipts to show the results. I have successfully led product pivots, rebuilt company websites, partnered with top-tier companies, built newsletter followings, and achieved high conversion rates across the funnel. I am passionate about delivering innovative and interactive buyer experiences that drive deals to success.
Natalie Furness
I've been lucky enough to have had the opportunity to work + learn from talented marketing automation and data experts internationally. My core strength are in the strategic development and implementation end to end customer experiences using CRM, Marketing, Sales and Support automation tools. in addition, I utilise nocode and lowcode tools, integrated into systems to automate operations. The management of customer data through systems, is some thing that I passionate about. I attribute this passion to my technical training in healthcare informatics - where I worked to improve the flow of patient health records through systems.