On Demand
People-First GTM: Winning Trust and Revenue
Replay Available On Demand
Hosted by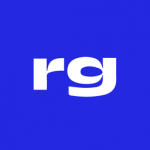 Virtual event
Airmeet
Link available for attendees
Let's get real, the old way of going to market just won't work today. To truly connect with your audience and drive results, it's essential to shift your focus from self-promotion to a people-first approach.
By inviting people into your brand rather than bombarding them with messages across multiple communication channels, you can build awareness, trust, and lasting brand resonance.
In this session you'll learn how to execute on the people-first GTM to:
1. Create meaningful interactions with buyers, customers, employees and partners.
2. Generate high-quality leads.
3. Drive demand.
4. Foster long-term relationships.
Speakers
Nick Bennett
Passionate about the creator economy in B2B.
Jared Robin
Jared Robin, Co-Founder of RevGenius. After being in sales and marketing for 15 years, Jared founded RevGenius to make a difference in the industry. In just 2 short years, RevGenius has grown to be a community of 36,000 sales, marketing, revops and customer success professionals.