On Demand
Meet Your New Assistant Sales Coach: A.I| Powered by Zoom
Replay Available On Demand
Hosted by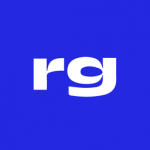 Virtual event
Airmeet
Link available for attendees
About
Sales leaders spend only 14% of their time coaching reps–not enough to set up their teams for success. What to do then? A.I. is here to help sales leaders with insights and practical advice to make their coaching time more effective and impactful. AI-driven sales coaching is here to revolutionize the industry. Your team will love you and your numbers will soar.
1.Learn and understand how AI can improve coaching
2.Get actionable insights on how to use AI in enablement
3.Understand as a sales leader how you can integrate AI into your coaching
Speakers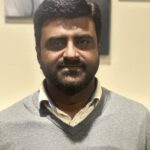 Vijay Parthasarathy
Head of AI/ML, Zoom. Vijay is a visionary leader with more than a decade of experience in AI. As the Head of AI at Zoom, he leads and executes strategies to make Zoom Meetings more productive and intelligent for millions of users. Previously, he worked at Facebook leading teams working on distributed machine learning platforms for training on petabyte scale. Before that he oversaw teams at Apple that worked on applied machine learning and autonomous driving. He is passionate about shaping the future of AI and ML through innovation and collaboration.
Michelle Dotson
Head of GTM Enablement & Strategy, Zoom. Michelle Dotson has two passions in life: learning and technology! She is currently the Head of GTM Enablement & Strategy at Zoom and has spent her career as a seller, in Sales Operations and found her purpose in enablement: creating clarity for revenue organizations through entertaining and innovative enablement programs.
Mark Kosoglow
Chief Revenue Officer, Catalyst Software. As a teenager, watching 14 videos in the back storeroom on a 7" black and white TV to learn how to sell shoes at the mall was a great foundation. Running a small business with 200+ employees showed him how to be organized. Creating a highly profitable sales territory from one dead for a decade was hard work. Managing 12 salespeople across nine states cemented his sales philosophy. And getting one of the fastest-growing SaaS companies in history to $250M+ in revenue taught him how to balance scaling and delivering a world-class customer experience.