On Demand
Maximizing Revenue with Marketing: Why Revops Should Care?
Replay Available On Demand
Hosted by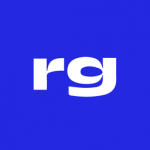 Virtual event
Airmeet
Link available for attendees
About
During this webinar Leanna Morken and Matt Hertig will dive into the importance of marketing for sales, customers and ultimately revenue. They'll share examples of effective marketing strategies that power each stage of the sales funnel, and tips on how to create customer-centric marketing campaigns.
In this session you'll learn:
1.Which marketing metrics RevOps teams should be tracking and leveraging
2.How to foster alignment between marketing, customer and sales teams
Speakers
Leanna Morken
Senior Director of Client Operations at ChannelMix. Experienced in Client Success with a demonstrated history of working in the marketing and advertising industry.
Matt Hertig
CEO & Co-Founder at ChannelMix. A passionate entrepreneur and co-founder of ChannelMix, a marketing analytics firm that delivers holistic, accurate insight into marketing performance and ROI.