On Demand
Marketing Mondays: Winning with Community & Dark Social
Replay Available On Demand
Hosted by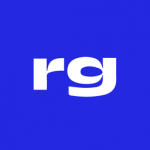 Virtual event
Airmeet
Link available for attendees
Are you ready to take your marketing to the next level? Join us for the upcoming webinar, where we'll dive deep into the world of community and dark social and explore how to use these powerful channels to supercharge your marketing strategy.
You'll learn how to:
1. Create and engage with communities that will become loyal advocates for your brand and spread your message.
2. Use dark social to expand your reach and attract new audiences.
3. Develop content marketing strategies using events and content that connect directly to your target audience and drive engagement, conversions, and sales.