On Demand
How to Truly Operationalize ABM
Replay Available On Demand
Hosted by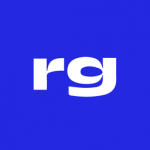 Virtual event
Airmeet
Link available for attendees
About
"77% of marketers reported the pace of marketing efforts are faster than a year ago — and this number rose to 83% for enterprise marketers"
As ABM trends change and your go-to-market motions get more complex, getting by doing the basics of ABM doesn't cut it. Data changes on a constant basis amplified by evolving target audience preferences, new channels, and demand for personalization.
Target Account Strategy? ABM? ABX?
Ditch the acronyms and jargon and learn how to go deeper in your ABM with the right tools and tactics to effectively produce results and truly operationalize your strategy.
What you'll learn:
1.How to operationally align your go-to-market team and get the most out of each and every ABM effort.
2.How to architect your tech stack to take your ABM to the next level with must-have tools and techniques.
3.Winning ABM strategies that marketing and marketing operations leaders prioritize as go-to-market motions and trends change.
4.Specific ABM tactics and practical advice to operationalize your ABM strategy, from lead-to-account matching and routing tips to content personalization strategies.
Speakers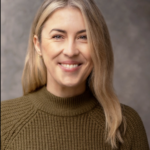 Bec Henrich
VP of Marketing at Traction Complete - Bec is a marketing leader with 14+ years of experience across varied industries, giving her a birds eye strategic view of the entire marketing landscape. She's an expert at leading data-driven and brand led strategies to drive business results, bridging go-to-market teams, and building effective marketing programs and tactics that deliver.
George Samaras
Director, Marketing Operations at Coveo - George is a marketing operations leader with 9+ years of experience in solutioning, consulting, implementing, and troubleshooting across various CRM and marketing automation platforms. Managing complex GTM motions and bridging the gap between systems and data, George is an expert in operations.
Jason Hubbard
Chief Operations Officer, RevGenius - He practically grew up in startups, with two serial entrepreneurs as parents. Besides leading RevGenius operations, he also hosts our weekly live show, Outbound 2.0, exploring the future of outbound sales and marketing.