On Demand
Level Up Your Career with Salesforce & Conga Admin Expertise, Powered by Conga
Replay Available On Demand
Hosted by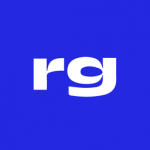 Virtual event
Airmeet
Link available for attendees
Join Rusty Jensen, SVP of Revenue at Conga, as he talks with David Giller, Certified Salesforce Admin. Their conversation will explore David's transition from lawyer to "accidental" Salesforce administrator and how he has used his skills to grow his career and help others do the same.
We'll cover:
1. How to use Conga and Salesforce Certifications to grow your career.
2. How to show measurable business impact with your certifications.
3. How to get management buy-in on new tech implementations.
Speakers
Rusty Jensen
Rusty is a high impact, top tier sales and marketing executive. With a rare combination of innovation, strategic vision and excellent process and execution skills. A passionate leader specializing in B2B Software Sales, Employee and Leadership Development, Organizational Design, Developing and Scaling Sales Teams, Data Driven Decision Making, Demand Marketing, Account based Marketing, Channel Sales and Execution.
David Giller
David is a Salesforce expert with 16 years of experience in the platform. David helps organizations to get the most out of Salesforce by training employees, and improving the existing Salesforce configuration. David helps companies get the most out of Salesforce and does his best to make it fun along the way!