On Demand
Lead Scoring That *Actually* Drives Revenue
Replay Available On Demand
Hosted by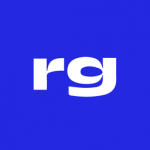 Virtual event
Zoom
Link available for attendees
About
Machine Learning can take your marketing and sales to the next level, by enabling a scalable system to help you identify your ICP, and connect with them in the way that will bring the highest ROI.
But it's not as simple as it sounds – you need fresh data with high accuracy to find prospects with high conversion potential.
In this webinar, Omer and Jane will go beyond the basics, and show how you can use data to give your teams a competitive edge in identifying the best leads.
Key Takeaways:
– What a successful lead scoring system should look like
– How to find the right data and use it well
– How to build a model that can identify premium outbound leads
– How to scale lead scoring operations