On Demand
Laws of Attraction: Rekindling Stakeholder Love for B2B Sales Teams
Replay Available On Demand
Hosted by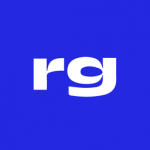 Virtual event
Link available for attendees
About
Join us as we explore the "Laws of Attraction" in B2B sales.
With 50% of Chief Sales Officers shifting their focus to becoming leaders of selling and 44% of millennials preferring no sales rep interaction in a B2B setting, it's clear that the role of the sales rep is rapidly changing.
Take this opportunity to learn how to attract, engage, and retain your B2B stakeholders in a world where they only spend 17% of the total purchase journey with sales reps.
Register now to give your team the insights they need to help prospects fall back in love with B2B sales interactions!
In this webinar, we will dive into:
– How can sales leaders and revenue operations professionals rekindle stakeholder love for their sales teams.
– Discuss actionable strategies that can help sales teams win back the hearts of their stakeholders and secure more deals in a rapidly evolving B2B landscape.
Speakers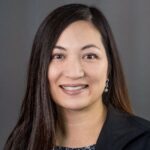 Rosalyn Santa Elena
Founder & CROO The RevOps Collective
Joshua Edmundson
Sales Director Uniphore