On Demand
Job Seeker Masterclass
Replay Available On Demand
Hosted by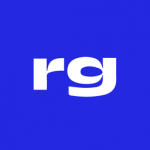 Virtual event
Airmeet
Link available for attendees
About
The holidays are coming up fast!
The best gift? Your dream job.
We've got you.
In this job-seeker masterclass, we'll dive into:
– Exactly what to do if you've been laid off in December
– How to quickly make progress and book interviews
– How to fast-track yourself as a top applicant And bring your questions- our guests will be answering them live!
Register now- and let's get you your next role. ➡️
Speakers
Katherine Caldwell
Katherine Caldwell is both a seasoned SDR and Video Prospector. In her SDR days, she spent most of her time video prospecting to sales executives. In 2021, she took a bet on herself - leaving her fulltime job - and now she coaches sales teams under her business, Katch Consulting.
Zaya Chetty
Zaya has been hiring people for over 6 years, in almost every area of tech from Marketing to Sales to HR. He now runs HotRecruiter.io where he's dedicated to helping underrepresented groups get into tech!
Jared Robin
After being in sales and marketing for 15 years, Jared founded RevGenius to make a difference in the industry. In just 2 short years, RevGenius has grown to be a community of 30,000 sales, marketing, revops and customer success professionals. Our mission is to bring inspiration and creativity to all revenue professionals.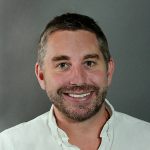 Jason Hubbard
Jason has literally grown-up in startups, including helping to grow three top 100 Inc. Fastest Growing Private Companies. He's not only a leader and a founder but also a business coach and adjunct professor.
Adrianna Vidal
Adrianna has been in love with sales since her first day on the job at 18. With a passion for creating sales content and event hosting, she now works full time at RevGenius helping scale our community for revenue professionals.