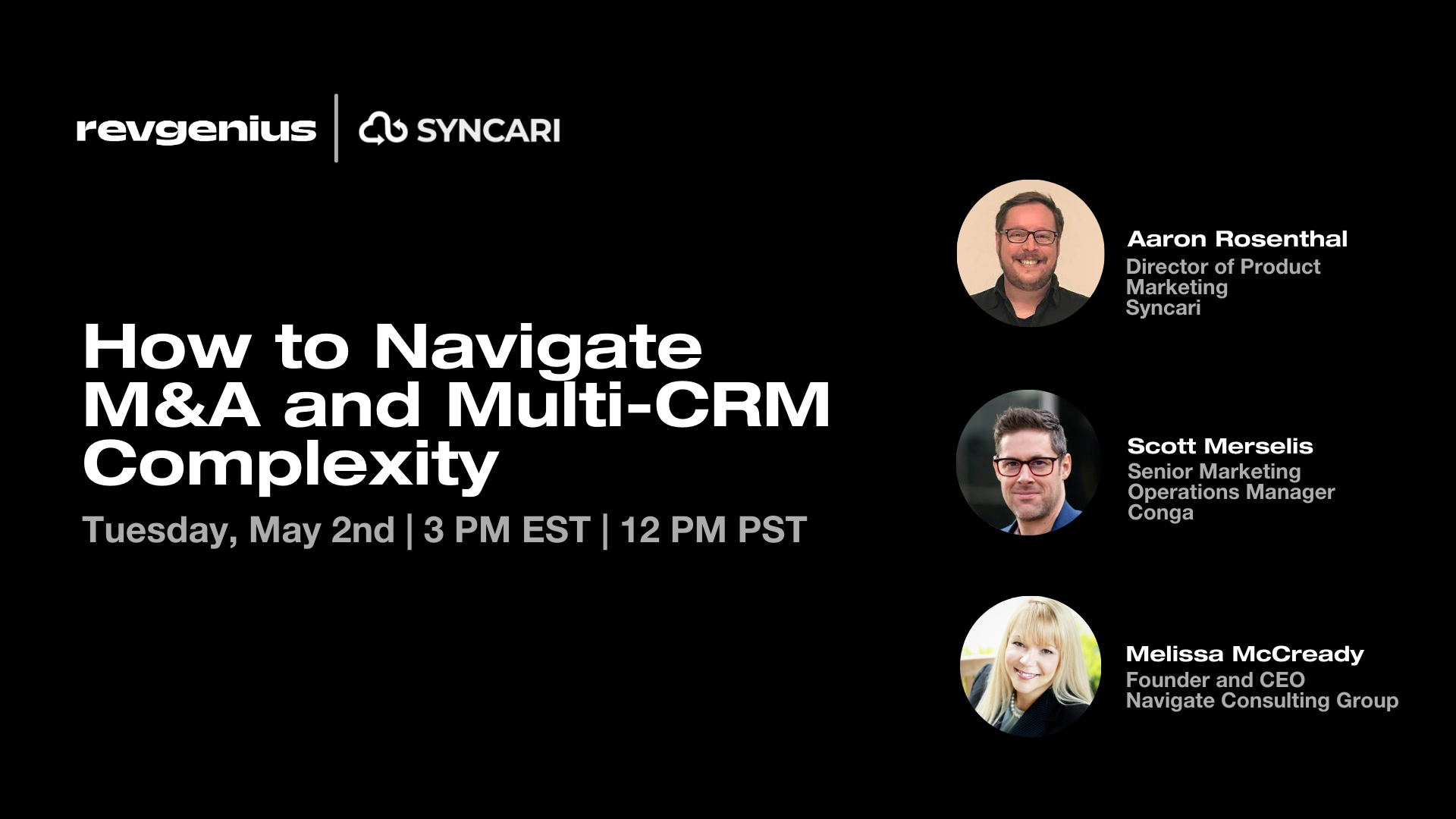 On Demand
How to Navigate M&A and Multi-CRM Complexity| Powered by Syncari
Replay Available On Demand
Hosted by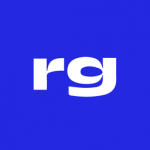 Virtual event
Airmeet
Link available for attendees
About
How to Navigate Multi-CRM Complexity?
20% of Sales Ops pros work with multiple CRMs. Sounds familiar? Are you working with two Salesforce SRMs? Maybe Hubspot and Salesforce? Or, as one person told us, 12 CRMs?
Whether you're in this position because you started a new gig or your company is going through M&A, this can be challenging.
Join the upcoming webinar to learn how to build a CRM ship while you sail it.
Key Takeaways:
1. Discover how to prioritize your efforts when managing multiple CRMs.
2. Learn how to map objects and fields for more efficient data management.
3. Identify the optimal method for syncing data between multiple CRMs to ensure data accuracy and consistency.
Speakers
Aaron Rosenthal
For more than a decade Aaron has helped B2B SaaS companies build, launch, and market their products. His experience spans programmable communications, CDPs, streaming analytics, observability, and automation technologies. Today, as a product marketing leader, Aaron works on new and innovative ways to distill complex data technologies into compelling & straightforward product stories.
Scott Merselis
Specializing in marketing operations and analytics, I build Martech stacks that sync marketing and sales teams to create faster, more efficient revenue growth throughout the lead lifecycle. By Focusing on customer experience, I help clients and companies identify bottlenecks in their workflow and stimulate innovation. A self motivated creative professional with a high level of technical knowledge. Seasoned Wordpress developer with 10 years of experience with PHP, SQL, HTML/CSS, and javascript libraries and have developed plugins for Wordpress that are being used with marketing automation platforms like Mautic. Experienced managing creative teams, event production, managing trade shows, ad buying, and formulating PR and marketing strategies for events and producers.
Melissa McCready
The more you know, the more you don't know. That's been my world in growth/go-to-market /revenue operations. As one thing takes form, another is born. Over 25 years on this ride in customer-facing tied into back office operations was handed over my way when the tools were just being built. And it still continues to excite me. My mantra is growing by helping others grow! I have seen what works by the numbers, implemented and integrated the tech, laid down processes and policies, made the mistakes and learned from them. Staying up to date in communities like Women in Revenue has been integral for my career growth. When I see a license plate with the letters ABM, MQL, SQL, I honk.