On Demand
How to Find and Leverage Your Ideal Customer Profile (ICP)
Replay Available On Demand
Hosted by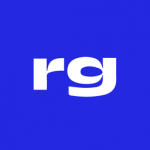 Virtual event
Airmeet
Link available for attendees
About
Sales success is not just about knowing how to win, but also about knowing what deals you can win. To achieve this, it's crucial to understand your Ideal Customer Profile (ICP) and use that data to optimize your pipeline.
Join us to learn how to discover your true ICP and leverage that knowledge to increase efficiency, deal velocity, enhance forecasting, and hit your numbers consistently.
In this webinar, you will learn:
1. The 3 components of a good deal for your company.
2. Proven methods for discovering, verifying, and monitoring your ICP (one or more).
3. How to apply your ICP to your current pipeline, and what that will mean for your organization.
Whether you're a seasoned sales professional or just starting out, this webinar will give you the insights and strategies you need to unlock sales success by leveraging your ICP.
Speakers
Josh Ellars
Josh carries decades of experience in various leadership roles across the go-to-market organizations. He is currently the CEO and Founder of Patri, a software company dedicated to empowering companies to win smarter. Prior to launching Patri, Josh led marketing, enablement, and proposals at OpenGov, directed the government business at Decision Lens and launched the State and Local Government businesses at Qualtrics and Metalogix. He holds a Master of Business Administration from Georgetown University's McDonough School of Business and a Bachelor of Arts in Spanish from Brigham Young University.
Lane Hartman
Lane is currently leading marketing at Patri where he is helping companies transform the way they prioritize their deals and pipelines to drive greater efficiency and win smarter. Prior to Patri, Lane has over a decade of experience across 5 SaaS companies in a variety of disciplines from marketing, to sales and customer success. Most recently, he ran content marketing and oversaw the proposals function at OpenGov.