On Demand
How to End Anxiety and Self-Doubt (once and for all)
Replay Available On Demand
Hosted by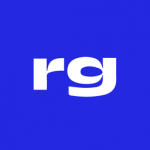 Virtual event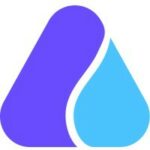 Airmeet
Link available for attendees
You're human. You experience "negative" thoughts and emotions throughout your work day. And managing this just seems part of life. But what if you could 100% clear both this internal chatter and unwanted feelings?
This session could be for you if:
You feel feel frustrated with the belief that you're not good enough
You are tired of cycling through a seemingly endless chain of personal growth solutions
You struggle with negative money blocks even though you do indeed earn plenty of money
You find it difficult to relax and rest, instead dealing with self-talk telling yourself you need to work harder
You want to start a business or creative pursuit, but you are afraid of failure
You want to feel better and perform better at work‌
Key takeaways:
How to get to the root of your mindset blocks
Capital R "Resistance". Is it possible to simply remove it?
Why you might not see results from meditation, talk therapy, or affirmations
Live demo of the belief elimination tool
Speakers
Joel Bein
Joel Bein helps people in becoming whole, curious, creative, and empowered to live a life that makes them come alive. He is Chief of Content at Career Hackers and has created hundreds of articles and podcasts to support an empowered, 21st-century creative mindset, and has shared the microphone and collaborated with thought leaders and entrepreneurs such as Derek Sivers, Scott Leese, John Barrows, TK Coleman, and Isaac Morehouse. As a passionate seeker of personal growth and mental well-being, he is founder of Human Liberation, which shares a revolutionary approach to remove negative beliefs from the subconscious mind, freeing people from their inner blocks.