On Demand
How to Build Your RevOps Tech Stack?
Replay Available On Demand
Hosted by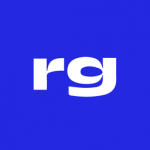 Virtual event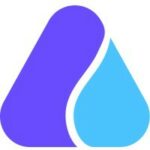 Airmeet
Link available for attendees
How to build RevOps tech stack that enhances revenue generation and operational effectiveness? During this webinar we'll guide you through assessing features, compatibility, integration, and ease of usage of the tools. We'll break down the cost and return on investment to ensure that your tech stack delivers maximum value.
Key Takeaways:
Learn how to align your tech stack with your organization's specific needs, whether you're a startup or an established enterprise.

Explore strategies for assessing features, capabilities, and compatibility with your existing systems.

Learn how to evaluate the cost of implementing these tools and calculate the return on investment to ensure they add value to your business.
This Event is powered by our sponsor: Speakers
Trinity Nguyen
I love all things SaaS marketing and sales. My 10+ years of experience include developing and executing go-to-market strategy, product marketing, demand generation, account-based program, and sales enablement. I'm privileged to serve the marketing and account-development teams at UserGems.
Cliff Simon
Cliff is the CRO of Carabiner Group as well as an advisor and fractional executive for several high-growth start-ups where he utilizes his expertise in all things GTM and RevOps, and is an active leader of GTM in multiple communities.
James McArthur
Revenue Operations Architect with 10+ years' expertise in shaping revenue processes and defining go-to-market (GTM) strategies. Versatile in working across various systems and adept at leading teams or working independently. Proficient in aligning GTM strategies, system configurations, and imparting best practices.