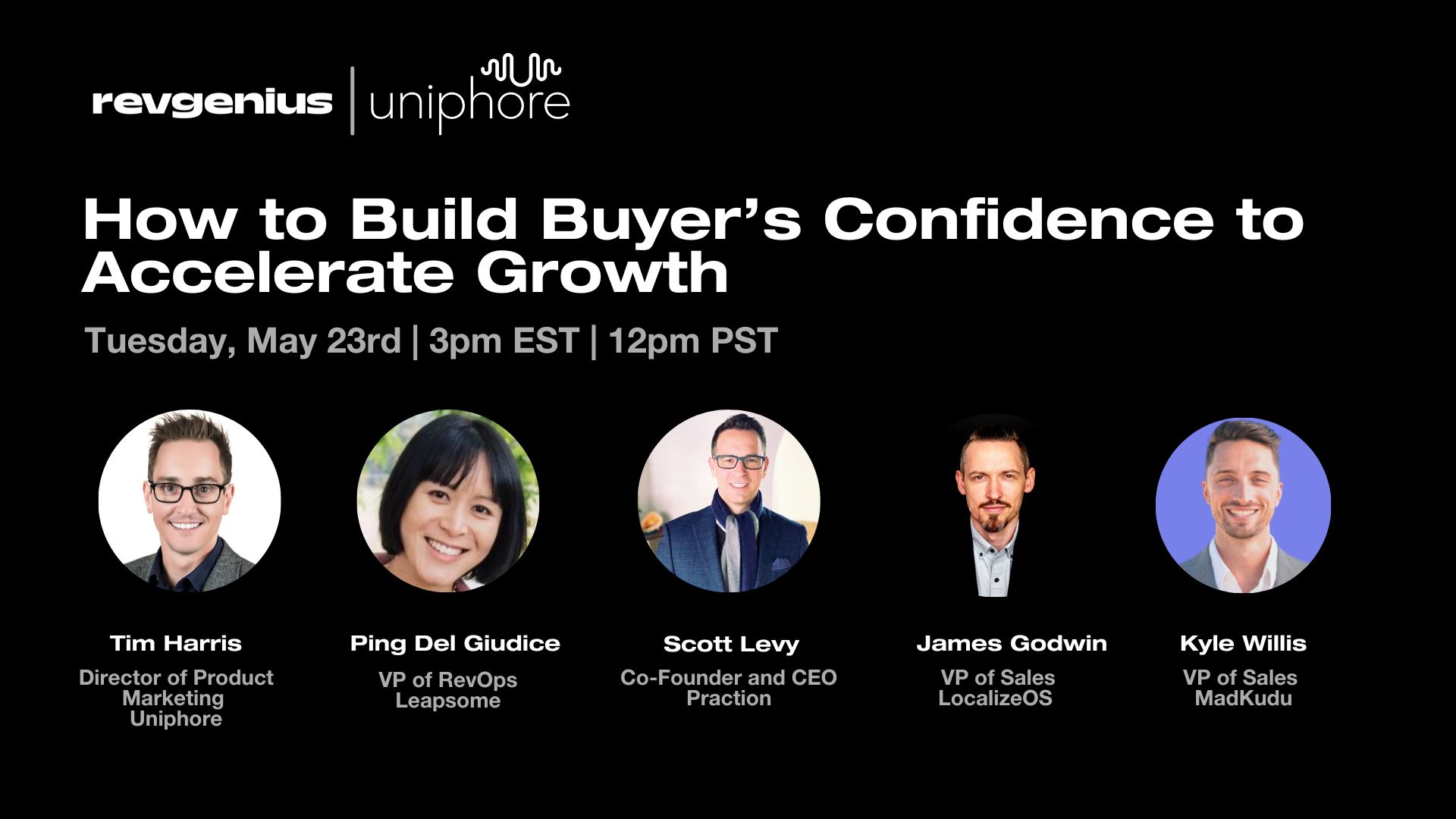 On Demand
How to Build Buyer's Confidence to Accelerate Growth, Powered by Uniphore
Replay Available On Demand
Hosted by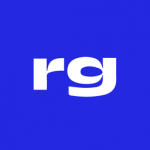 Virtual event
Airmeet
Link available for attendees
About
The buying committee in b2b space comprises of 6-10 people on average. The buying process is not linear, and it's not about individual selling but a team effort to build buyers' confidence and successfully close deals. Join the upcoming roundtable discussion with five experts sharing their insights on creating a seamless collaboration within the buying process.
Join our webinar to learn how to:
1. Leverage the power of the team expertise to make it easier for the buyer to navigate the complex buying journey
2. Handle objections and roadblocks in a timely and effective manner
3. Establish internal processes and metrics to level up the sales process
Speakers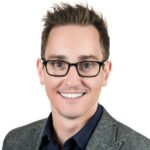 Tim Harris
Tim has spent the last 10+ years serving in entrepreneurial and leadership roles at companies from 6 employees to 600. Currently, he is focused in B2B technology, having spent 5+ years in this space, working with brands and products that are helping transform revenue teams. He has industry experience working with category-leading companies in the space of CRM, Sales Engagement, Sales Force Automation, Marketing Automation and most recently Emotion AI.
Scott Levy
Scott is an experienced revenue strategist and advisor with a proven track record of scaling startups and leading sales teams in global organizations for the last two decades. He is passionate about bringing organizations on the right path to realistic revenue plans.
Kyle Willis
Experienced sales leader that went from working as SDR to Head of Sales. Leading a team of 70+ people and scaling two businesses, Kyle shares his insights on sales, tech, and accelerated career growth as one of the Linkedin Top Voices.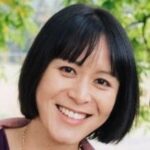 Ping Del Giudice
Highly experienced RevOps leader who is focused on driving predictable, repeatable and scaleable growth in B2B SaaS. As a 5x high growth start-up/scale up operator, Ping is also an empathetic leader who is passionate about giving back to the community. She is a mentor at First Round and is always looking for good conversations that challenges status quo.
James Godwin
Revenue growth expert focused on driving results through alignment. James built 3X teams in Marketing, Biz Dev, CS, and Rev Ops, growing companies globally from $0M to $150M ARR.