On Demand
Frameworks to Assess Your Annual Plan (And Never Miss Targets Again)
Replay Available On Demand
Hosted by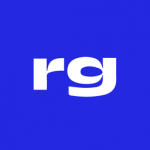 Airmeet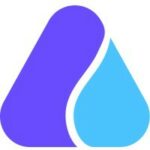 Airmeet
Link available for attendees
So, you've built your annual plan, and Q1 comes to an end… but do you know why you hit, exceeded, or missed your number? Well-defined annual plans cover the volume of required leads and wins, the velocity and timing of leads to support our revenue targets, and the value and cost of every lead, opportunity, and offering. It can feel like searching for a needle in a haystack when trying to explain why our performance differed from our plan, but measuring and managing against these key metrics allows us to create targeted strategies that capitalize on the good and respond to the bad. Join our session to get your arms around the 3Vs Framework that will help you make the annual plan WORK!
Key Takeaways:‌
Volume: Did we produce the targeted number of leads? How does projected deal count compare to actuals?
Velocity: Were those leads produced in time and in accordance with our targets? How does our sales cycle compare to our target assumptions?
Value: How does our actual annual contract value or sales price compare to our assumptions? Did we achieve our pipeline targets within the timeframe specified in our plan?
Speakers
Megan Cacioppo
As the head of marketing at LeapPoint, I'm passionate about helping marketing leaders see how they can better connect their people, processes and technology to drive greater efficiencies across the marketing lifecycle. Because, let's face it...the to-do list of a marketer is ever growing, and there are always more tasks to accomplish than the day is long.
Paul Self
I have spent my entire career literally in every sense "planning". As a user of project management technology, as a leader relying on a sound plan to chart my path, and as the co-founder of first-of-a-kind planning technologies, I've always found myself drawn to the data that helped me see through the ambiguity we face when making critical GTM decisions. Making sense of data through analytics has been a consistent influencer in every endeavor.
Dan Patterson
From my research days at university to every software company I've founded, I have been driven by the belief that successfully achieving a goal is more about the plan than the execution. This is why I have dedicated my entire career to bettering the science of planning and forecasting. To date, it has been an incredible journey resulting in globally recognized industry innovation, truly making a dent within incredibly complex planning environments. Today, with four highly successful project management startups under my belt, my efforts are focused on the discipline of revenue planning. At Xply, we are driving certainty into the world of planning by aligning sales and marketing efforts, through advanced analytically-based planning software.