On Demand
Contract Negotiations: Get Deals to the Finish Line Faster, Powered by Lexion
Replay Available On Demand
Hosted by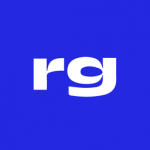 Virtual event
Airmeet
Link available for attendees
Do you sometimes feel like the deal negotiation process is happening in the dark? Trying to collaborate with your own legal team is hard enough, what do you do when you're waiting on the counterparty?
Sales teams can be better prepared to speed up the deals process when they have an understanding of what legal does—and doesn't do—when it comes to contract negotiation. We're breaking down real-world examples of contract negotiations in order to help sales and revenue leaders support team members in getting deals through to the finish line.
Key Takeaways:
1. Identifying the pains in contract negotiations and the impact they have on revenue generation.
2. Tools, tech, and methodologies that simplify contract negotiations.
3. How to improve collaboration and communication during the process.
Speakers
Staci VanderPol
Staci is currently Corporate Counsel and Solutions Lead at Lexion, a SaaS startup based in Seattle whose core product is a legal ticketing and AI powered contract management system. Prior to Lexion, Staci worked as outside counsel serving small businesses in the greater Seattle area. In that capacity she handled numerous asset purchase agreements, and advised on employment matters including internal company policies, deferred compensation plans, and other various employment documents. Prior to that, Staci was in-house at a biotech company, where she assisted with due diligence, data room management, and preparation of ancillary documents for a $74.5 million acquisition and for a $100 million sale of an entity. She also worked very closely with their Board of Directors and planned and executed the Annual Shareholder Meetings. Staci currently serves on the MAMA Seattle Board and is on the Networking Committee. She previously served as Secretary for both Green River Montessori and the Board of Trustees for the Renton Historical Society. She currently resides in Auburn with her husband Aaron and their four beautiful children.
Adam Jay
Adam is a 2023 Demandbase Top 25 Sales Executive who has spent over a decade leading teams to drive over $100M in ARR and scaling some of the best B2B SaaS companies in the country. Adam works with founders as a fractional go-to-market leader to successfully transition from founder-led-sales, allowing them to scale in not only a repeatable, but a responsible manner. He's passionate about developing culture-driven sales teams with a strong focus on people, process, and purpose, and thrives in highly-competitive verticals. Adam "lives" in West Palm Beach, Florida with his wife Krystal, 12-year-old son Zachary, and the cutest mini-golden doodle you've ever seen. He's also an avid foodie, and world traveler with a deep belief of "have laptop, can work!"