On Demand
Building (Only) Authentic Connections with Your Buyers
Replay Available On Demand
Hosted by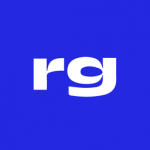 Virtual event
Hubilo
Link available for attendees
Whether you're the B2B buyer or vendor, you're likely (a bit too) familiar with the typical sales and marketing touch points.
Take the traditional webinar experience. Faces in boxes. One-way interactions. Yeah, I'm doing my laundry while the speaker flips through his slides, too. We'll explore how to evolve those touch points with the top B2B experts: Jennifer Allen, Community Growth at Lavender, Jason Hubbard, COO at RevGenius, and Tara Pawlak, VP of Demand Generation at Revenue Grid. We'll learn how to be more relevant, timely, and engaging with the right strategies and tools.
The status quo isn't going to help your brand or conversions grow anymore, but making transformative changes doesn't have to be a heavy lift, either.
‌
Key Takeaways:
1. Curate engagement throughout your buyer and customer journeys.
2. Provoke emotions and ideas that connect audiences with your brand.
3. Boost interactivity and, ultimately, conversions with your audiences.
Speakers
Kathleen Abdeen
KT is currently the Director of Product and Field Marketing at Hubilo. In this role, KT aligns sales, product, and marketing to deliver measurable results through buyer engagement, impactful ABM campaigns, and data-driven solutions.
Jennifer Allen
She got her start back when internet wasn't really a thing which is surprising because Jen and I are kind of the same age and I refuse to think back that far. From CEB/Gartner, to Chief Evangelist at Challenger, to co-founder of Social Social and now also showcasing her talents holding down Community at Lavender. I'm passionate about partnering with B2B Sales teams to help them stop losing deals to status quo, price, or no-decision.
Jason Hubbard
Chief Operations Officer, RevGenius - He practically grew up in startups, with two serial entrepreneurs as parents. Besides leading RevGenius operations, he also hosts our weekly live show, Outbound 2.0, exploring the future of outbound sales and marketing.
Tara Pawlak
Tara has held multiple marketing leadership positions throughout her career and currently leads demand generation at Revenue Grid. She describes herself as a an "intentional" marketing executive in building GTM plans. Her passions are leading kick@ss marketers in strategy, operations, martech, and B2B demand generation. She was recently named a "CMO to watch in 2023" by CMO Alliance and "20 Revenue Marketers Who Kick @ss in 2023" by DemandBase.