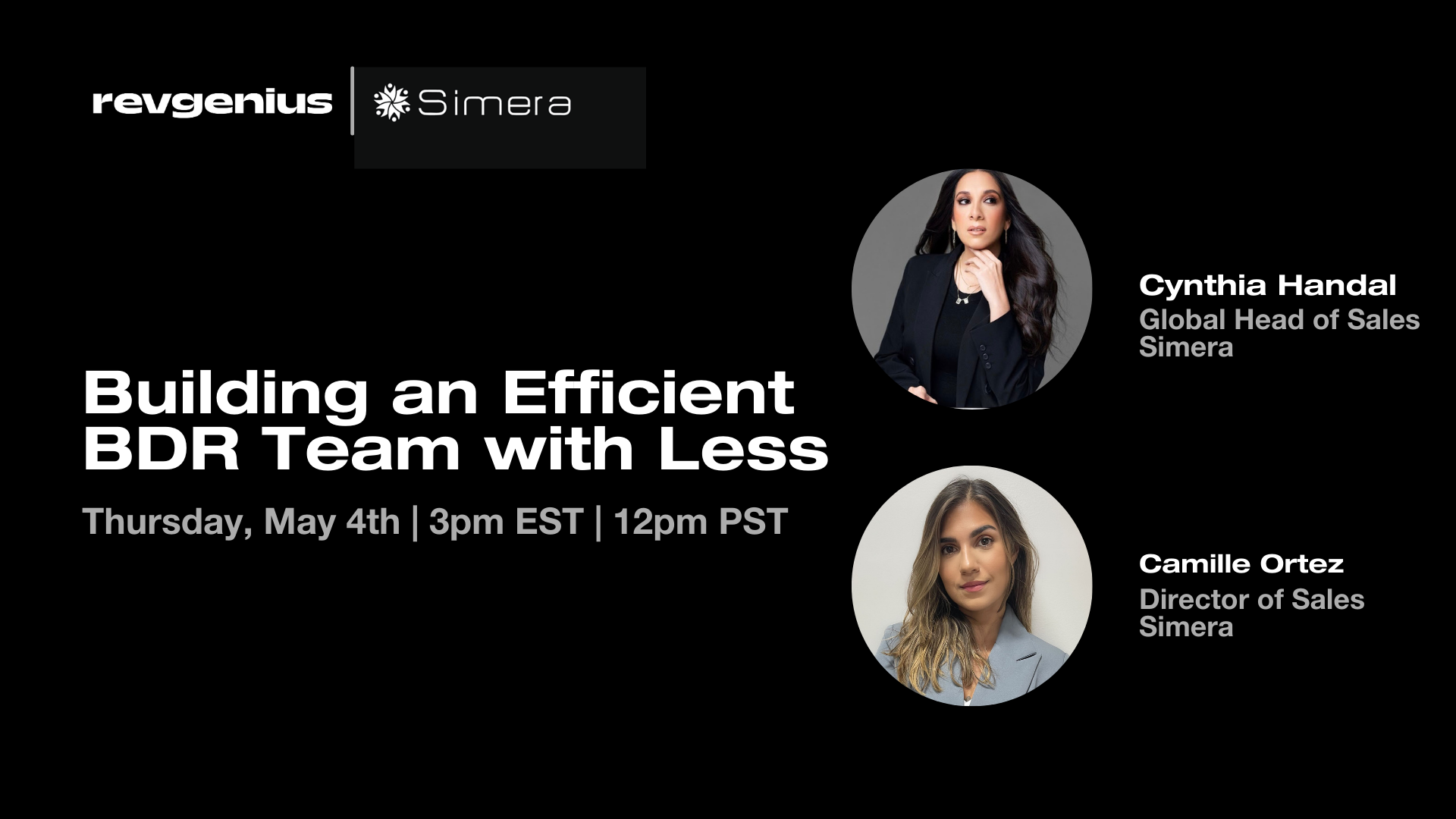 On Demand
Building an Efficient BDR Team with Less | Powered by Simera
Replay Available On Demand
Hosted by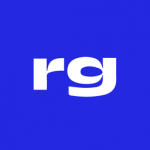 Virtual event
Airmeet
Link available for attendees
About
Building an efficient Business Development Representative (BDR) team can be challenging, especially with limited resources. This webinar will cover strategies to help you build a high-performing BDR team that generates leads and drives revenue growth. We'll discuss identifying KPIs, optimizing team structure, implementing training and coaching programs, and using technology to streamline workflows.
Our expert panelists will share their insights on hiring and retaining top talent, managing workload, and staying agile in a changing market. Join us to learn actionable insights and best practices to build an efficient BDR team with limited resources. Maximize your team's potential and drive results.
‌
Key Takeaways:
1. Identify key performance indicators (KPIs) to measure success in a BDR team and learn how to optimize team structure for maximum efficiency.
2. Understand how to implement effective training and coaching programs to develop a high-performing BDR team.
3. Learn how to leverage technology to streamline workflows and improve productivity in a BDR team.
4. Gain insights into how to hire and retain top talent, manage workload, and stay agile in a constantly changing market.
Speakers
Cynthia Handal
Cynthia Handal leads global sales at Simera. Her team grew from 3 to 32 reps in 10 months. She empowers sales reps to meet goals, develops sales leaders, and creates opportunities for aspiring tech sales professionals. She launched Simera Sales Academy, providing free sales training for Latin Americans.
Camille Ortez
Camille is an experienced sales leader, with a proven track record of scaling startups into new markets. She was the first employee at Hugo, the largest delivery app in Latin America and scaled the team from Pre-revenue to $100MM ARR in 48 months.