On Demand
Better Together in 2023: Data and RevOps
Replay Available On Demand
Hosted by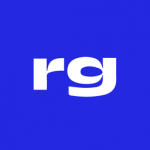 Virtual event
Airmeet
Link available for attendees
About
RevOps and data professionals both play key roles in enabling more data-driven go-to-market decisions, but often work in silos, limiting the potential impact of their efforts. To truly unlock the value of customer data, these two groups must collaborate more closely.  We'll discuss what a strong RevOps + data team partnership looks like in this panel conversation with experts who are doing it today.
You'll walk away knowing:
🔹Why these two orgs complement each other so well
🔹What role data and RevOps professionals play in data strategy development
🔹How these two departments effectively collaborate
🔹Where this collaboration falls down, and how to avoid it
🔹What Ops professionals without data teams can do to get and stay ahead
Speakers
Aaron Rosenthal
Wearer of many hats. I'm a creative product marketing leader with 15 years of experience in B2B SaaS spanning sales, product, and marketing. Seasoned leading cross-functional teams around full lifecycle go-to-market execution, platform positioning, product strategy, enablement, and experience programs. An out-of-the-box big thinker perpetually exploring new and engaging methods for distilling complex ideas and technologies into easily digestible narratives.
Paul Wilson
Modern marketing is all about digital experiences. To deliver great experiences marketers need the foundations of technology, data, and processes to execute the right campaign to the right audience at the right time in a way that feels transparent and personal to the recipient. Over the last 15+ years I have made it my mission to help build the foundations that enable marketers to deliver amazing brand experiences.