On Demand
B2B Influencers: A Double Edged Sword
Replay Available On Demand
Hosted by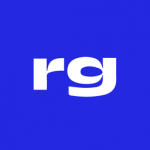 Virtual event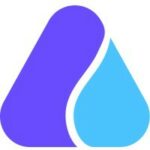 Airmeet
Link available for attendees
B2B Influencers are reshaping GTM, but their role is still evolving. Make sure to include that powerful growth strategy but think twice before jumping into easy solutions. In this panel we're going to discuss the growing role of influencers in the modern B2B landscape, chances and risks as well as the structured approach that you need to adopt right now to fully leverage their potential.  
Key Takeaways:
Discover the power of B2B influencers in enhancing brand visibility and credibility.

Challenges & Solutions: Navigate authenticity concerns and brand alignment challenges in B2B influencer marketing.

Collaboration Strategies: Learn how to select, set objectives, and measure the impact of B2B influencer campaigns for optimal results.
Speakers
Alexis Rivera Scott
Co-Founder @ Verbatim & Influence by Verbatim. Navigating the world of entrepreneurship and building Verbatim, a marketing agency whose mission is to make B2B founders' and marketers' lives easier. Verbatim specializes in Demand Generation and LinkedIn Influencer Marketing, which I believe are two key components to a brand marketing strategy
Daniel Helfman
A results-driven sales & marketing leader with experience creating innovative programs, garnering awareness, building a pipeline, closing deals and leading a team efficiently / effectively.
Alex Garcia
Founder, Marketing Examined. Building the strongest community of growth oriented founders and marketers.
Christopher Nault
CEO & Founder, Growth. With nearly two decades of entrepreneurial success in digital and growth marketing, I've navigated the peaks and valleys of business building and emerged more robust, focused, and driven to optimize companies' growth strategies.