On Demand
All You Need To Know About RevOps
Replay Available On Demand
Hosted by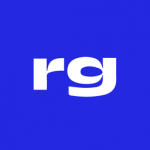 Virtual event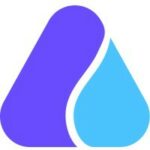 Airmeet
Link available for attendees
Top voted questions from the RevOps community are answered on stage by three RevOps leaders!
What is your definition of RevOps?
What are some of the key challenges that the RevOps Team face today?
At what stage does an org need to start thinking about RevOps/ building out the team?
To whom do RevOps leaders report?
How do you handle setting priorities and a working cadence when the majority of RevOps work requires buy-in and support from other teams?
RevOps helps build foundational processes that lead to healthy, sustainable revenue. But CSuite doesn't always recognize the importance and RevOps folks are distanced from leadership decisions. How can RevOps help bridge that gap?
How do you find the right level of depth when deciding what metrics the company should be paying attention to?
How do you collaborate with cross-functional teams?
Should the RevOps team be held accountable to any specific KPIs, if so which one(s)? What are the top 5 OKRs, metrics, KPIs, or other stats you're measured on?
Speakers
Sid Kumar
Operations & Executive Consultant , Proven Revenue. Operations Executive with a demonstrated history of working in multiple industries in SaaS. Skilled in a variety of areas including Operations, Sales, Leadership, Data Analysis, Account Management, Business Intelligence and Process Optimization.
Laura Wheeler
VP Revenue Operations & Enablement, Spekit. I entered the tech industry in early 2007 while playing in a cover band and working as an event coordinator. Since then, I have worked my way through the 2008 recession, 2013 IPO and 2018 acquisition at 2 companies. I've held roles from inside to outside sales, Leadership, Sales Operations, Enablement and now taking everything I've learned and applying it as the VP of Revenue Operations and Enablement at a startup.
Jacki Leahy
Fractional RevOps Advisor + Founder, Activate the Magic. I am a Fractional RevOps Advisor and Founder of Activate the Magic, a consulting firm that helps B2B SaaS companies from Seed to Series C optimize their revenue operations and go-to-market strategies. With over 9 years of experience in the tech startup world, I have a proven track record of transforming the way we relate with each other at work and creating sustainable, joyful, and powerful outcomes.