Uncategorized
6 Reasons Why You Should Start a Partner Program for Your SaaS
You're at the spot to know if it's really worth your time to put in the time and effort to invest in a partner program for your SaaS.
Getting customers initially is hard for most businesses. Finding partners is even harder.
Though you cannot define a straightforward journey, you can define a pipeline to increase the magnitude of your success.
1. It's an attractive & growing market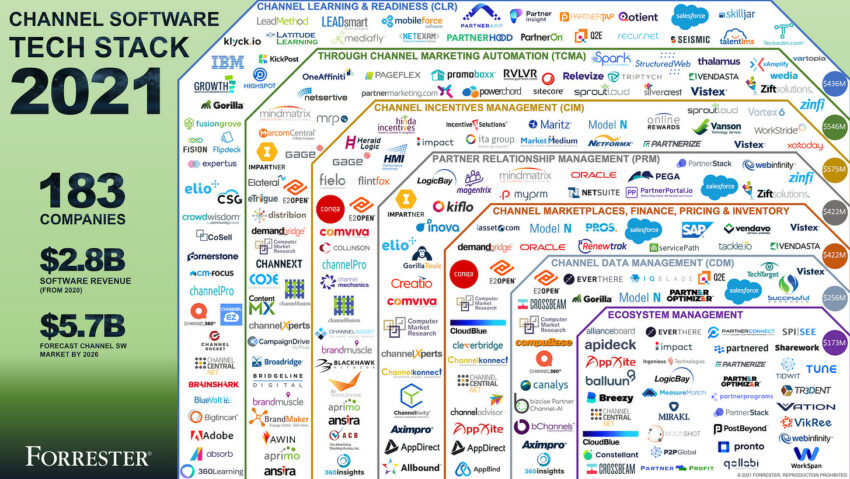 According to Jay McBain, Principal Analyst at Forrester Research, the channel industry generated a revenue of $2.8 Billion in 2020 and is expected to do $5.7 billion by 2026. In the next 5 years, the revenue will double.
2. More SMBs are switching to SaaS
In the earliest days of software, only enterprise and tech companies were able to deploy complex systems to increase the productivity and efficiency of their business.
These days, SMBs are constantly deploying SaaS and technology in their business operations due to ease of usage and wider availability of software.
3. Good partners have an established audience to take your product to the right customer
Take Infosys OR Cognizant. They have a huge and big customer base already in the market.
What could take you years could be done in a span of few weeks with the right partners.
That's why I've always placed great importance on evaluating your partners thoroughly before bringing them onboard.
4. You hire a sales force without fixed costs that work on commissions
There are many metrics for running a business. If you're able to keep your costs low and your conversions and returns high — you could build a sustainable business.
While working with partners, you will structure a deal that involves a commission structure for your SaaS.
In short, you avoid the upfront cost of hiring and training more people and could focus on more key areas of your business. You pay only for what they convert.
Is there any better agreement structure other than that?
5. You get product advocates and visibility in the market
Any partner who's part of your program will undoubtedly become an advocate of your product.
They will be selling your SaaS product to their audiences, which will lead to more visibility. One example I observed with JustCall was:
6. You will be the first in your partner's portfolio category
If you're finding potential partners, you could be the first one as a product partner with other vendors.
That not only gives you product placement but also some extinct product exclusivity. (Rarely, a partner will be onboard multiple SaaS products for similar categories).
That's why I also believe being first to market is extremely important if you're scaling revenue through partnerships.
I would like to conclude that if you're not convinced of even a single point to start your partner program, you probably never will.
I would also reconsider making that mistake if I were you.
If you'd like to learn more about starting your own partner program, the author is hosting a session with Jay McBain, Principal Analyst – Forrester Research on August 2nd 2021 with RevGenius. Click here to access the registration and book your seat!