Since the launch of the Mag in mid-2020, we've had some incredible content come from our community. Some of the biggest names in the industry, thought leaders, and even individual contributors have given us their time and effort to pour a small piece of their soul into the Mag.
When onboarding new writers, a key component is reminding them that we're a community first. We want to hear their voice, their experience, and know their thoughts—not just some empty platitudes or some you can read on any blog on the internet.
When you read a piece on RevGenius Mag, you'll feel that behind the writing.
Below, we've compiled some of our most popular and favorite pieces of 2020, including those just full of that soul.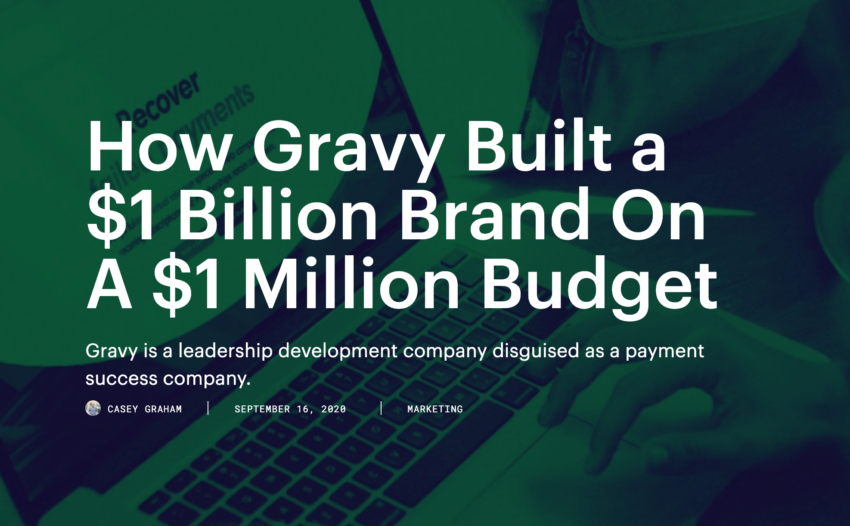 If you've been on LinkedIn over the last 6 months, we're certain you've seen the Gravy team blowing up your timelines.
But, did you know that's strategic? That they've made it a goal for team members and they foster that type of content creation?
Back in September, we had the CEO of Gravy, Casey Graham, hash out the specifics on how they accelerating their growth via LinkedIn posting.
Read more here.
October in Women in Sales Month. This year, it felt particularly crucial to celebrate and, for men, to sit bak and listen, to the saleswomen in our lives. The struggles they were going through with the pandemic. The misogyny they still face everyday in the revenue industry. The triumphs they celebrate.
In Catie Ivey's manifesto, she tells her story of how she got into sales and why she loves it in a, in her words, "slightly annoying "is she for real" kind of way."
Learn Catie's story here.
One of the most popular pieces of the year came from the Tony Stark of sales himself, Justin Michael.
In his first of many pieces for the Mag, he lays out his Route, Ruin, Multiply method to cold calling that's changed the game for many sellers he's coached and consulted with.
If you want to learn more about the secret sauce and what all that has to do with Random Access Memories, check it out here.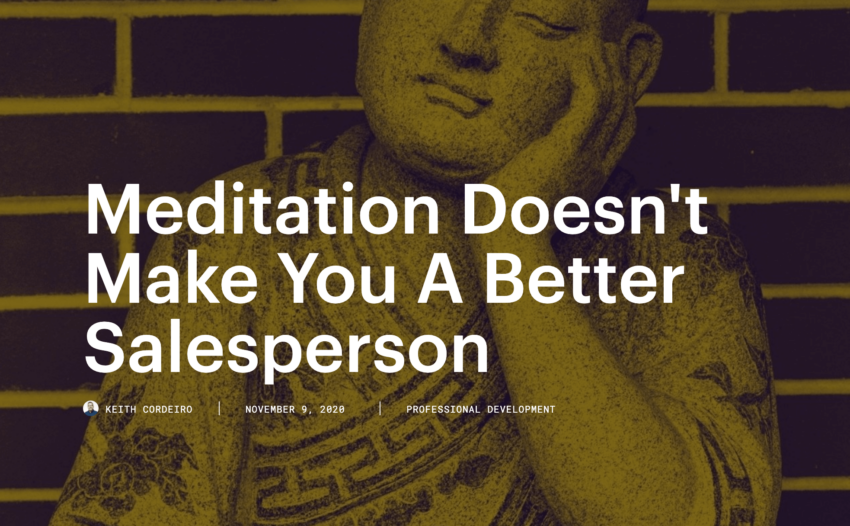 "You may sit down on your certified zafu cushion filled with buckwheat hull, handcrafted by Tibetan refugees living in India every single morning before your daily cup of green tea—but that doesn't free you from the barrage of phenomena that pops up in various forms throughout the day."
Our resident practicing Buddhist, Keith Cordeiro, walks us through his journey to buddhism and how you can use tools like meditation and mindfulness to become better at sales, and gives some caveats along with it.
Read more here.
When starting at a tech company, It's always a gamble on if you've found a unicorn or not. Luckily for Andrew Mewborn, he won that gamble when he landed at Outreach 5 years ago.
In this piece, he walks us through each year of his Outreach journey, the lessons learned, and the hurdles he faced along the way.
As Andrew says, "It's not all rainbows, but if you push through, the experience will give you a whole new approach to business."
Read more here.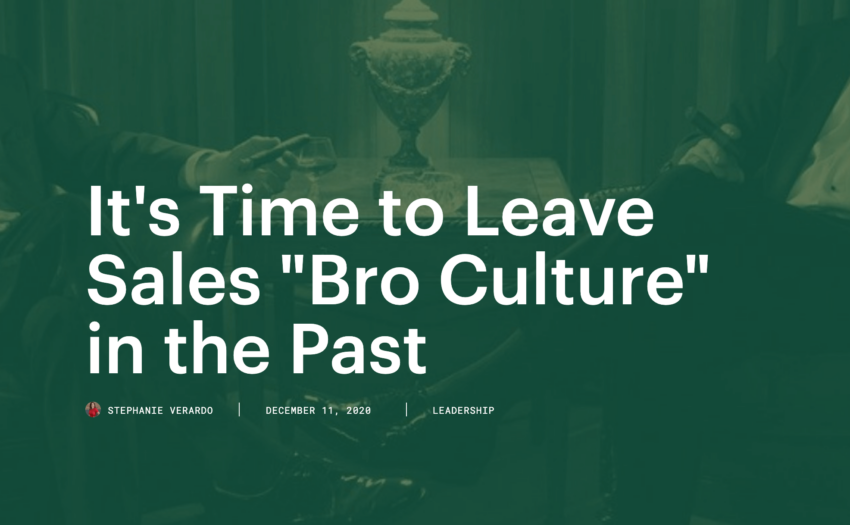 At first glance, this piece is light-hearted and full of fun gifs. But, as you dig into the words, you find a hard-to-swallow truth, the days of Mad-Men-type misogyny in the workplace aren't fully gone. Women and nonbinary folks still regularly deal with the "bro culture" of the past, even if it's not necessarily overt.
In Stephanie Verardo's article, she uncovers what that may look like in our modern world and how to combat it if you experience or see this happen in your place of work.
Check it out here.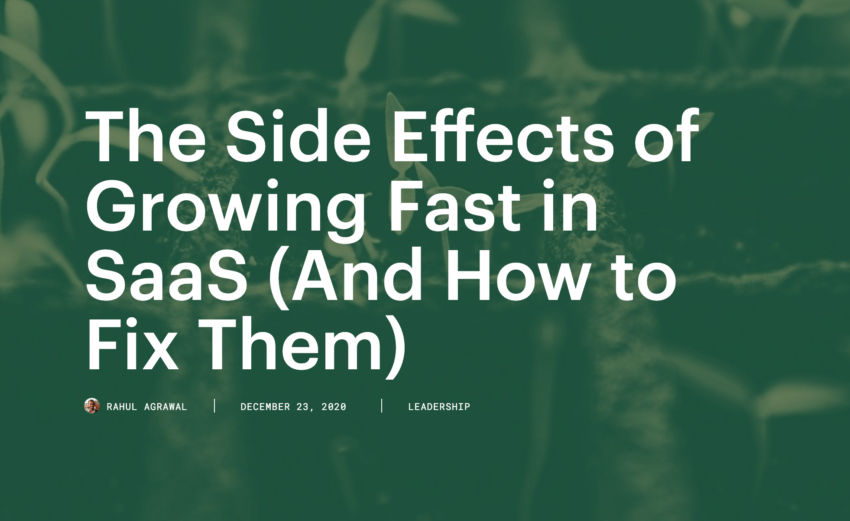 This piece quickly became one of the most read articles on the Mag after it's release. Rahul Agrawal obviously struck a nerve with the revenue professionals within our community.
In this article, Rahul describes the pitfalls hyper-growth companies run into and how they can address and correct them to continue growing.
Learn more here.
In the wake of losing this progressive icon from the Supreme Court, Ashleigh Early felt compelled to speak on how RBG's legacy shaped her career as a salesperson.
As Ashleigh writes, "I owe Ruth Bader Ginsburg and every other woman who fought for suffrage, equal rights, and true justice a debt that cannot be repaid. Eighty-seven years after Justice Ginsburg was born, women still don't make the same as men – but we're a lot closer than we were in 1933. Women have legal protection against discrimination on the basis of sex in the workplace and the laws passed by our government. Simply put, without Justice Ginsburg, I would not have my career."
Read more here.
Marcus Chan offered his time in the fall to write a tactical piece on how salespeople can book more meetings.
As he says, "sales is a game of refinement. Little tweaks that can be done can lead to amazing results… or terrible results if it's the wrong tweaks."
Learn his tweaks here.
In one of our more polarizing pieces of the year, Bill Skowronski argues that while sales and marketing alignment is ultimately a good thing for a company, it has made marketing subservient to sales—and their metrics.
In this piece, he walks through why sales and marketing should be goaled differently and makes a case for why ROI ain't it for marketing.
Check it out here.