Let me start off this guide by asking you three simple questions.
Do you want to grow your business?
Do you want  to drive scalable revenue?
Do you want others to double your sales team at no extra cost?
If the answer to the above questions is yes, then you have come to the right place. Channel sales is a vehicle that (if done properly), can drive increased revenue at scale, whilst being managed and marketed by a channel partner.
Below you will find a robust guide on, what channel sales is & more importantly the things to consider if you want to build out your own successful channel sales capability.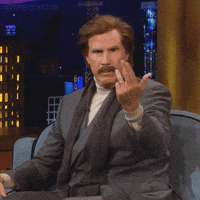 What is channel sales & how does it differ from direct sales?
As you may have grasped channel sales is the strategy of selling your product or services through third party partners. These partners have several different names such as re-sellers, affiliate partners & VARS, but the concept is the same, they are responsible for the selling of your product, through their own marketing and sales teams.
This differs from your traditional direct selling model, where you may use a mixture of inbound and outbound selling methods in order to capture revenue. In the channel sales model, all of this is on the third party.
Is channel sales right for you?
Before, reading the below and running of and starting a channel sales arm of your business, there are some factors to consider before making that decision,
(a) Age of company
If you are a newer start up, with a relatively immature product, you are probably still in the stage of listening to customer feedback to refine your product. Using the channel sales model, means that you are one step removed from your end customer, which can reduce the amount of end customer feedback that is critical to your business.
(b) Sales maturity
If you are still trying to understand how to sell your product, and refining direct sales process, then channel sales probably isnt for you. A large component of channel sales success if the ability to train up your partners on your product and leave them with a deep understanding of how to sell your product. If you are usure of that yourself, that task becomes next to impossible.
(c) Revenue goals
It takes a long time to recruit, train and grow channel partners. With this being taken into consideration, a channel sales strategy is probably not the best for early stage start ups. Building revenue and solidifying your direct sales strategy is probably step one, before embarking on creating a channel sales strategy.
So, hopefully at this stage, you know what channel sales are, the level of effort it entails, and more importantly whether it is a good fit for you. If the answer to that question is "Absolutely channel sales is right for me," the next part of this guide will go through how to create a channel sales strategy from the ground up.
1. Channel Partner Selection
Stage one of creating a channel sales strategy, is the correct channel partners. For those familiar with defining an ICP (or ideal customer profile) with marketing, the same logic applies when selecting channel partners.
A few things that you can do, that may help with this definition.
(a) Interview current customers and find out what gaps currently exist in either your product or delivery that might be able to be filled by a channel partner.
(b) Map where potential partners are based, their sizes and what products or services they currently re-sell, is there a logical fit for your product?
David Burnard at Box sums up the above as:
"It comes down to what do you want to achieve versus what are you prepared to give. What you want to achieve could be any number of things. At Box, we use it to extend our reach in territories, and with some of our tech partnerships, it's as much about awareness as it is sales."
2. Channel Partner Recruitment
Ok, so you've put in the hard work, and figured out who your target partners are, the next step is to go out and recruit them.
Again, think of your prospective partners very much like target customers. The same techniques apply, when trying to get them to come on board as a channel partner.
Use marketing tactics such as sequenced emails, webinars and content to show your prospective partners why they would be mad not to partner with you.
Another technique is to keep the barrier to entry fairly low for prospective partners from a pricing perspective, try to avoid massive up-front costs, and instead focus on getting quality signed partners with a view of growing revenue as you progress.
3. Channel Partner Onboarding
Often the most overlooked area of any channel sales program is partner onboarding. This is the time where you train your partners to go out and sell a a ton of your product, so its imperative that you get it right.
A robust training scheme where you show them the ropes & even go so far as to certify your partner contacts is imperative in onboarding a partner.
Ensure that it is not just your partner point of contact that goes through this training, but all of the sellers at an organization that are going to be presenting your product to potential customers. Try your best to get all of these people to know and understand prior to sending them out into the field.
Another helpful addition to any onboarding program is the provision of resources and marketing material that your partners can use to supplement their sales strategies.
4. Channel Partner Development
The final step of a good partner strategy is the ongoing support and development of your channel partners.
Here are a few tips to ensure that you are your partners get maximum benefit out of your relationship.
(a) Use tools to increase collaboration & visibility of pipeline.
One thing that is probably going through your mind, is how do I accurately track, manage, see registered deals, and distribute marketing materials to a partner network that may be complex and nuanced.
Straight off the bat, you probably wont want to invest a ton of money in a partner management tool, but they are out there.
A few of my favorites include: Impartner, Crossbeam & Allbound.
(b) Create rules of engagement between channel and direct sales
Above we dug into the difference between direct sales & channel sales, but if choosing to implement a channel sales arm, there are some points of tension that may exist between these two sides. That's why it's incredibly important to implement some rules of engagement around protection of deals. For example you may implement a strategy whereby if a partner registers a potential opportunity then this account is "locked down" to the partner, and you don't allow your direct sales reps to target this account.
Doing this ensures that both your direct and channel sales teams are clear on what they need to be careful of when selling into accounts.
There is nothing worse than have a direct sales rep torpedo a deal that a partner has worked hard to close, it will do irreparable damage to your relationship with that partner.
(c) Create programmatic cadences
In a similar way to customer success, where you map out a customer journey that includes stages, metrics and touchpoints, you should approach your channel partners in the same way.
Make it part of your plan to capture what matters to your channel partners, and use these as a baseline to determine success as you meet with your partner contact.
Furthermore the implementation of things such as QBRs where you are able to get face time with executives from your partners, is key & will help foster a more collaborative relationship.
(d) Motivate partners
Another potential way in which to increase collaboration between you and your partners, and drive positive behavior is through SPIFFS (Sales Performance Incentives). Adding something like a bonus, or a gift card to every partner sold deal, will keep your product or service top of mind when partner sellers get in front of customers.
You have to remember that ultimately the channel sales executives that are selling your product or service and very likely selling other products and services also, so having SPIFFs may act as a differentiator an motivate partner sellers to pitch your product more often.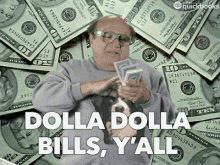 5. To the moon
So, by now you should have a good grasp on not only what makes a good channel partner is, but more importantly the things you have to do in order to make your partners successful and fruitful, but what happens next?
There will reach a point of critical mass, whereby you have recruited several partners and there is a need to build out your partner organization.
The next step is bringing in partner development managers to assist in the building and growth of your channel.
So, what does a good candidate look like?
Our friends at HubSpot, did a pretty good job at writing a mock job requisition for a partner manager, they included the following (just edit this to fit you needs):
Our company is looking for a channel sales manager in [location]. This is an exciting opportunity to [grow a new channel, take a high-growth channel to the next stage]. As our channel sales manager, you'll identify potential new partners, show them the value of working with us, and enable existing customers to sell our products.
In this role, you will:
Work with internal stakeholders (Support, Customer Service, Marketing, Legal, Direct Sales, etc.) to ensure partners have everything they need to successfully resell
Ensure partner expectations are being met (or exceeded!)
Ensure partners are following agreed-upon guidelines
Proactively help partners hit their sales goals/milestones
Give demos, virtual presentations, or in-person presentations to potential partners
Create demand using tools like marketing collateral, campaigns, webinars, and events
Communicate regularly with partners and company stakeholders
Travel to customer and partner sites on a weekly, monthly, or quarterly basis
We're looking for someone who has:
[X to Y] years of relevant experience in consulting or channel sales
Experience working in [industry]. It's a plus if you have established relationships with potential partners
Proven record of achieving in sales roles
Ability to work autonomously in a fast-paced, technical, and complex sales environment
Excellent written and verbal communication skills
BA/BS required, MBA preferred
Ability to travel [X%] of the time
Hopefully the above is enough to get you off and running on building out your channel partner plan, it takes a fair amount of effort and time to get a robust program off the ground, but if done well, the benefits to your organization from both a revenue and a reach perspective is untold.
For more information on channel sales, or simply to connect with channel sales experts (like myself 😉), head on over to RevGenius.